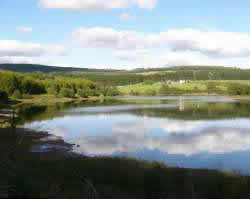 JDD Consulting has delivered an ambitious investment plan for the Kielder Partnership, covering three phases of development, from 2010 until 2034.
The plan targets £40 million of funding over the next 10 years, a large proportion to be provided by the partners themselves. These include Calvert Trust Kielder, the Environment Agency, the Forestry Commission, Northumberland County Council and Northumbrian Water.
Kielder Water & Forest Park, located in Northumberland, in the upper reaches of the North Tyne Valley, is home to northern Europe's largest man made lake and England's largest working forest. It currently attracts around 300,000 visitors annually.
Under the investment plan, these numbers would treble over the next ten years, with the creation of one of Britain's biggest inland water-activity resorts and lakeside and forest activity zones appealing to ramblers, families, young people and sports enthusiasts.
With the support of associates Whetstone Group, Russ Canning Landscape Architects and SPA Ltd, JDD Consulting worked with the partners to develop a coherent vision for future development at Kielder and a phased implementation plan. The plan will allow the partners to assemble 'investment packages' as development moves forward, with specific objectives and costs, within the context of an overall delivery programme.
Elisabeth Rowark, director of the Kielder Partnership, said: "JDD Consulting worked closely with our management team, providing added value at every stage. Its proposals were innovative, ambitious and supported with solid evidence. The company provided us with valuable reference documents and tools that we will be able to use over the coming years."