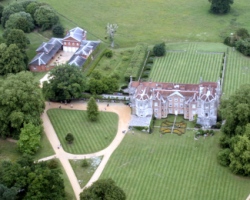 In 2007, JDD completed and delivered a comprehensive Feasibility Study for Mottisfont Abbey, an imposing house, garden and estate given to The National Trust in 1957.
The study was commissioned by the Thames and Solent region of The National Trust, who were seeking a wide-ranging but coherent set of development options to address heavy seasonal fluctuations in visitor numbers. Although many satisfied visitors already come to Mottisfont, the National Trust believe that this historic site, with its country estate, has a greater potential as a visitor destination, attracting a broader population, to enjoy the gardens, the historic house, the trout streams and the wetlands of the Test Valley.
JDD Consulting was asked by the Trust to recommend a development plan, backed by a programme of investment. The programme would cover conservation work, improved presentation to visitors and upgraded visitor facilities - offering, in short, a richer, more satisfying experience.
JDD's study sets out the market potential of a range of different features at Mottisfont, and puts forward proposals for better management of visitor flow and interpretation.