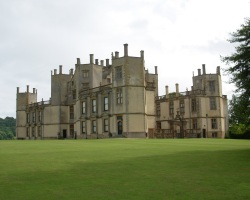 In summer 2008, JDD Consulting was commissioned by Sherborne Castle Estates to produce a high level overview and recommendations for the visitor business at Sherborne Castle.
Built by Sir Walter Raleigh in 1594, Sherborne Castle has been home of the Digby family since 1617. Set in 40 acres of glorious Capability Brown landscaped gardens and grounds around a 50 acre lake, the Castle contains a splendid collection of art, furniture and porcelain.
JDD's short study project was offered under a special initiative through the Historic Houses Association. The study has helped to set benchmarks for different aspects of the visitor business and has indicated various ways in which the enterprise can be optimised in future years.