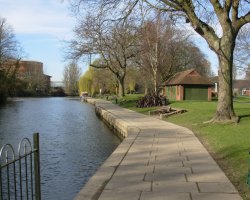 JDD Consulting worked with The Environment Agency and the River Thames Alliance to improve access to the Thames and create better riverside facilities.
The RTA's Marketing Partnership already promotes the river as a destination (see www.visitthames.co.uk) but it is aware that access to the Thames is not always easy, and that visitors may not find the amenities, signage and information they need to fully enjoy their visit.
Through the Thames Access Point concept, visitors will be able to find their way to suitable points along the Thames, enjoy recreational opportunities, be guided to nearby facilities such as catering and toilets, and make use of local transport links, including passenger boat services.
JDD is working with riverside local authorities, businesses, transport operators and other interest groups to develop the concept through the coming years.
Click here to see JDD's Interactive Thames Access Map