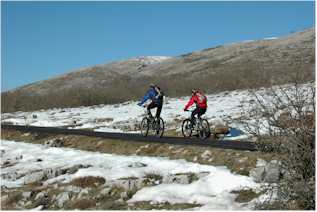 December 2010 - Partnering with SKEMA Business School, JDD Consulting has delivered two strategic studies for the fledgling Parc Naturel Régional des Préalpes d'Azur, 1000 km² of rugged countryside in the foothills of the southern Alps, with a population of barely 30,000 people.
The first was completed in September 2010 and is an economic study of the territory's small rural communities that depend on a fragile mix of agriculture, local commerce and tourism.
The second is on the growth potential of tourism in the Préalpes d'Azur, in particular through new, sustainable forms of leisure and innovative sports activities. What will the effect be on the local communities, on agriculture and commerce, on cultural activities, on the protection of the territory's historic and natural heritage?
JDD Consulting will be conducting follow-up studies in 2012.