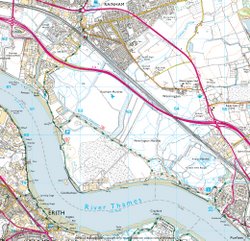 March 2010 - JDD Consulting has won a competitive tender to deliver a comprehensive business plan for "Wildspace" - one of the flagship projects for the Thames Gateway.
The Wildspace site incorporates the largest remaining expanse of wetland bordering the upper reaches of the Thames Estuary. It includes the Rainham, Wennington and Aveley Marshes and the adjacent landfill.
The vision is to transform these 640 hectares (1580 acres) into a conservation park for both wildlife and leisure activities.
JDD is delivering the study work through a partnership with two other professional firms - Russ Canning & Company and Strategic Planning Advice (SPA) Limited.